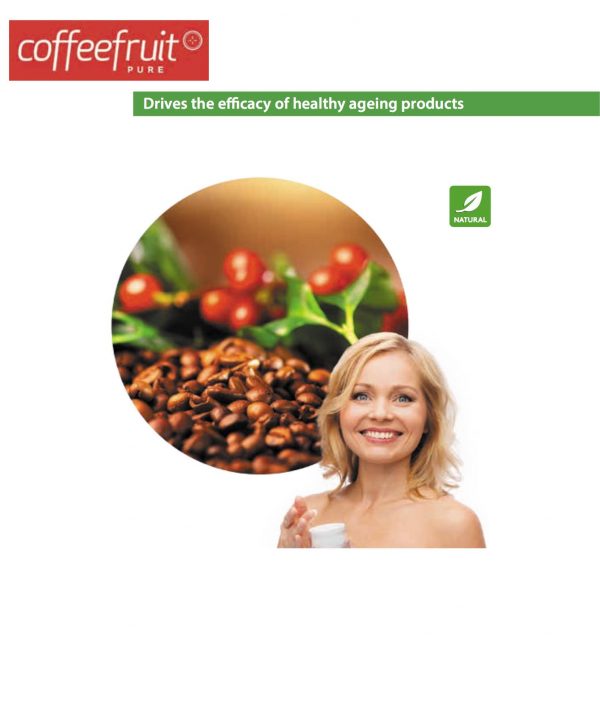 Coffeefruit pure
Coffefruit Pure is a powerhouse antioxidant derived from the gentle processing of the skin and pulp of the coffee berry.
The advantages of using Coffeefruit Pure include:
high levels of phenolics and chlorogenic acid to address healthy ageing
pure antioxidant powder
low caffeine – making it suitable for children's formulations, pregnant and breastfeeding women
natural
it drives the efficacy of health ageing products
Coffeefruit uses a patented water-based process that extracts the active constituents of the coffeefruit (pulp and skin)
Ongoing independent testing is being conducted into the impacts.
Coffeefruit Pure can be used in dietary supplements, skin & beauty products as well as tea.