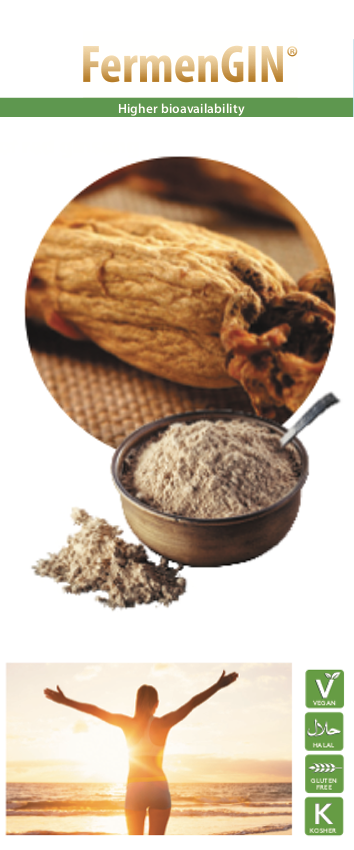 FermenGIN®
FermenGIN® is a fermented red ginseng extract with higher bioavailability.
The advantages of using it include:
Increased skin and intestinal permeability
Immune health
Anti-oxidant
Increase of active compounds
Improves vitality
Vegan
Halal
Kosher
Gluten-free
FermenGIN® is water soluble and contains the active compound; Rg1, Rg3, Rb1, Rg5, Rk1.  It has increased ginsenoside bioavailability.
Patented probiotics are used in the fermentation process.
Categories: Dietary Supplements, NUTRACEUTICAL, Superfood powder
Sector 1:Nutraceutical
Alternate Name: Panax ginseng C.A. Meyer
Supporting Link(s):


http://www.btcbio.com/bbs/board.php?bo_table=products_eng&wr_id=4#