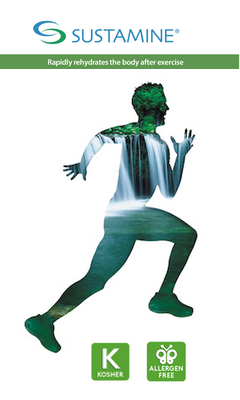 SUSTAMINE
Sustamine is a revolutionary dipeptide combining L-Glutamine and L-Alanine that is more bioavailable than L-Glutamine alone.
There are many benefits attached to Sustamine including:
Aids hydration, endurance and recovery from exercise
Rebuilds muscle
Replenishes energy stores
Increases electrolyte and water absorption
Delays exhaustion
Stimulates the immune system
Taste free
Odour free
Highly soluble and transparent when dissolved in water
Produced using a patented fermentation process; Sustamine is more easily absorbed by the body than other proteins.  It is Kosher and Allergen Free.
A range of studies to support hydration in endurance exercise, performance levels and muscle protein breakdown after resistance exercise.
Sustamine is ideal for use in energy and enhanced beverages, along with nutrition bars and dietary supplements.
Download Sustamine Brochure