Key products for Spring 2017: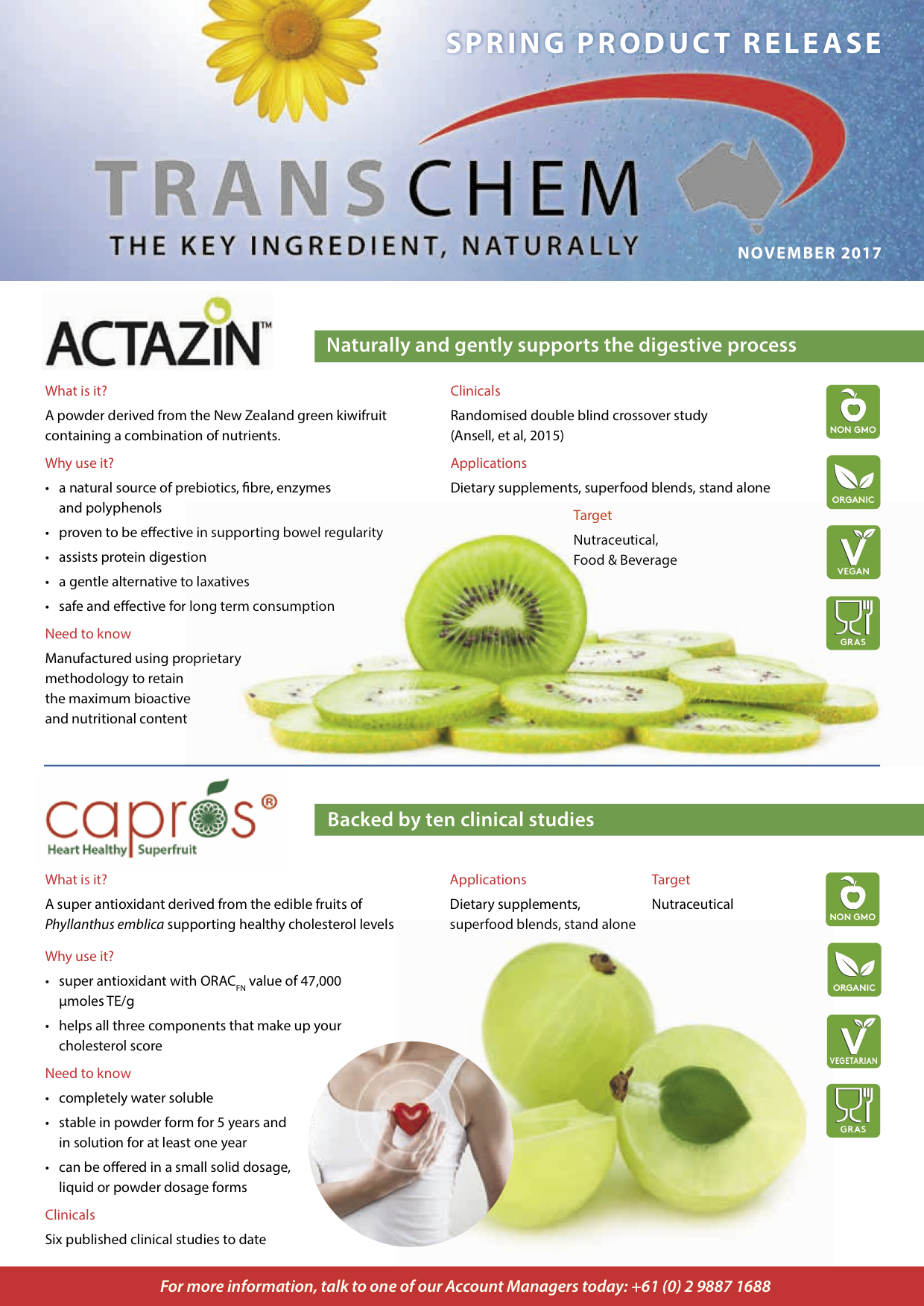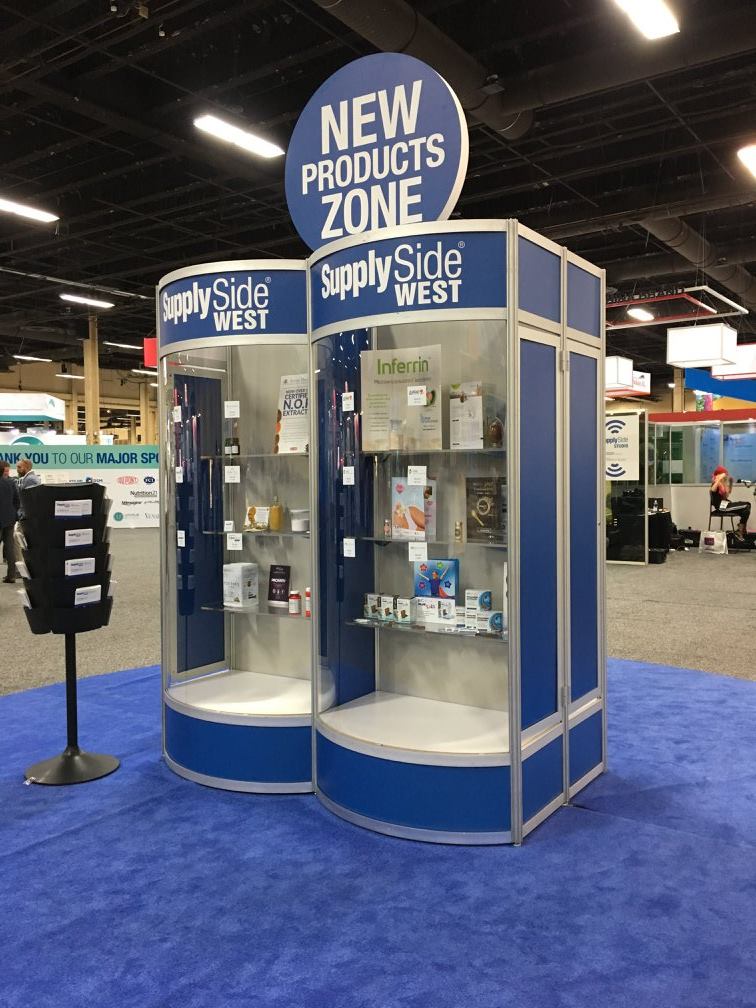 Click HERE to download our Spring New Product Release.
In our Spring New Product Releases our feature ingredient is Actazin™ a kiwifruit derivative that gently aids digestion and bowel regularity.  It's organic, Non-GMO and can stand alone. (only available in Australia through TransChem)
Capros® is a super antioxidant derived from fruits that are completely water soluble.
Looking for natural minerals? Revolutionary transfer processes will deliver Phytavail in the desired natural concentration levels you need.
Coffeefruit Pure is a powerhouse antioxidant, low in caffeine, making it suitable for children's formulations and expecting/lactating mothers.
We recently returned from the
SupplySide West in Las Vegas with some great new products for the Australian market including:
A totally vegan alternative for joint inflammation that has had widespread adoption in the North American market.
An innovative coconut ingredient that is a low-fat Vegetarian source of protein.
Unique water extracted mushroom varieties.
You can also view details on many of our products in our online product library. Our team of Account Managers, can also assist with any information you need, and source any products you require. Phone +612 9887 1688.
Download our Autumn product release here.
If you would like to discuss any of our featured products or those in our online product library, or if you would like us to source a particular ingredient, please contact one of our Account Managers on 02 9887 1688.
If you would like to subscribe to our regular new product releases, please view the subscribe feature on our home page.