When is a supplement not a supplement? When it's a game changer. Innovative formulations are making dietary diversification easier to swallow.
Suppliers are responding to an emerging demand to manufacture an increasing range of dosage delivery forms that enhance feelings of wellness and vitality.  Recent technological advances and easier ways of patient administration are now becoming accepted by the market. This includes controlled or sustained delivery; patches; nasal delivery and creams.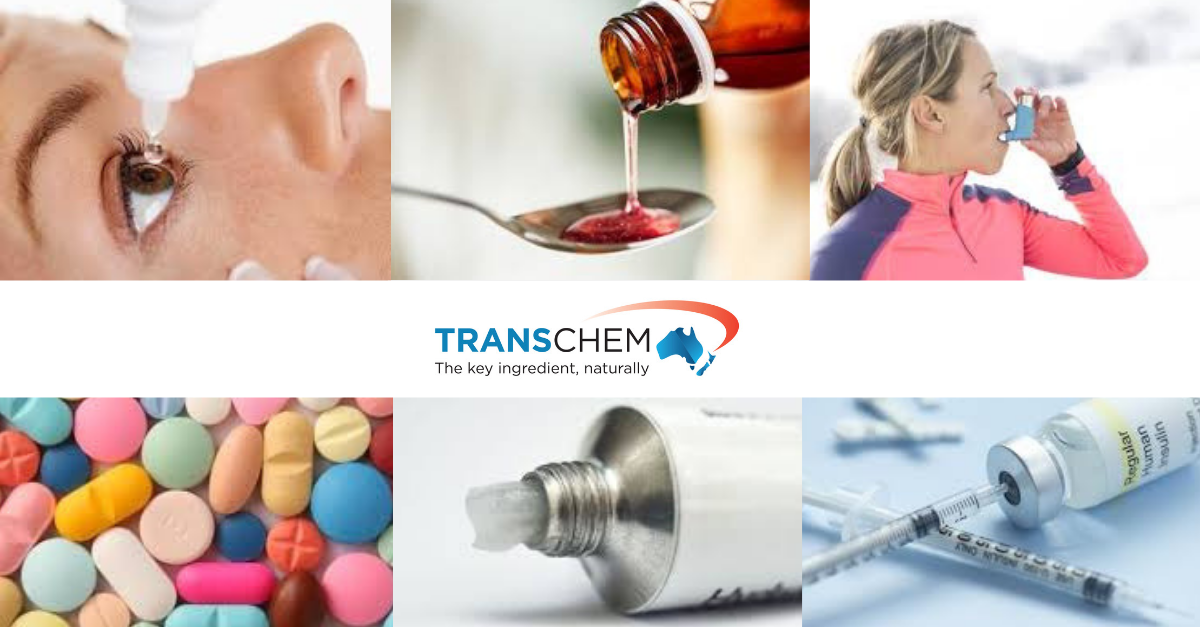 What has become evident to TransChem via this latest consumer trend, is that the lines between food and medicine has become more permeable than ever.
Current nutritional strategies developed to provide this wellness convenience are appropriately appealing.  It include
"medicated confectionery" such as gums, coatings and lozenges; powders and granulated powders; capsules; pre-measured dosage sachets and gels; orally dispersible films; soft gels, semi-solids; and the range continues to develop. These dosage forms have gradually evolved for different population sectors including the elderly and very young children since dosage is critical to the effectiveness of these medications.
Having tracked and recognised current consumer trends and demand, TransChem is responding to these evolving, market driven dosage forms by offering a range of excipients to enable manufacturability.
Odourless and tasteless, TranChem's range of excipients include binders that enable not only the successful development of different formulations, but the effective delivery of emerging dosage forms.
Water soluble and insoluble excipients are widely used across food, pharmaceutical and personal care products. As excipients are used to enhance the manufacturability of emerging dosage forms and the delivery of product performance, it follows that the purity of the excipient impacts the overall efficacy of the product.
Ethically sourced, naturally derived and meeting rigorous company standards, TransChem's excipients will not detract from the natural purity of product ingredients. With careful selection of appropriate excipients for the effective delivery of active compound dosages, TransChem offers a range of excipients to assist with the delivery of various formulations.  As consumers tell us there's less appeal in taking medicine and demonstrating a strong preference for food like supplements, pharmaceuticals and personal care treatments, TransChem has the ability to support and develop these evolving dosage trends and to make this happen.