As the festive season approaches holiday-makers and Christmas shoppers create the perfect storm that makes 8am rush hour look like child's play.   For a  lot of people, being stuck in traffic during the city exodus or spending an hour in car park traffic jams, becomes even more uncomfortable when nature calls and the stress of  "where's the nearest toilet!!" rears its ugly head. When you've got to go, you've got to go!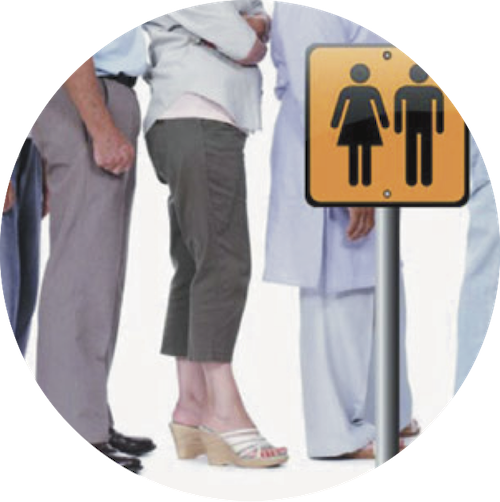 For many postmenopausal women and men with prostate issues, this is a reality, but a new, totally natural ingredient can help. Go-Less, does as it suggests, helps consumers go to the toilet less!
Developed and marketed by Frutarom and exclusively distributed in Australia by TransChem, Go-Less is a proprietary blend of a water-soluble pumpkin seed extract (EFLA 940) and the soy germ extract, SoyLife.  Both ingredients have been marketed separately for years but combined clinical studies confirm the effect of the pumpkin seeds constituents and the hormone-balancing action of soy germ isoflavones it becomes an effective natural ingredient that helps improve the symptoms of an overactive bladder.  Go-Less has been available overseas for 10 years.  It's only now available in Australia.
The market for urinary health remedies is growing, particularly where Baby Boomers and younger sufferers are seeking natural and effective remedies to match their healthy lifestyle.  Urgency is one of the biggest issues for people suffering from an overactive bladder and until now, there has not been a product that bridges the gap between the use of 'cranberry to LBL pads'.
Go-Less offers a range of application possibilities, offering manufacturers of food supplements and nutraceuticals an ingredient to benefit from the growing market of urinary health. It can be used in capsules, tablets, powdered beverages, bladder support formulations, women's health and prostate health formulations.
In a nutshell, Go-Less:
Relaxes the bladder wall which causes an overactive bladder
Strengthens the pelvic floor and sphincter muscles that cause stress incontinence in (postmenopausal) women.
Is proven to decrease urination frequency, day and night and reduces incontinence episodes in men and women.
Dare I say – you can Go Further with Go-Less!