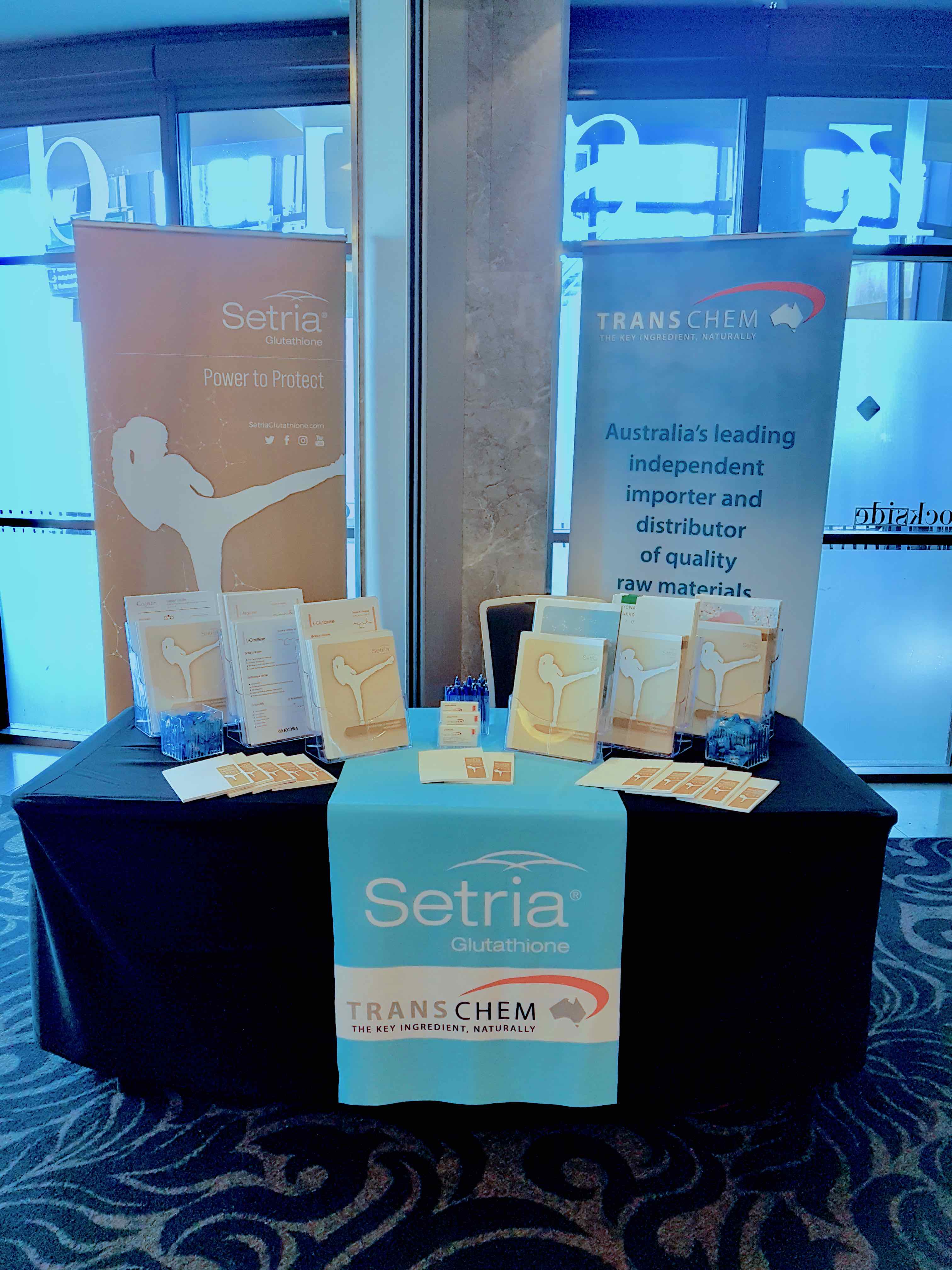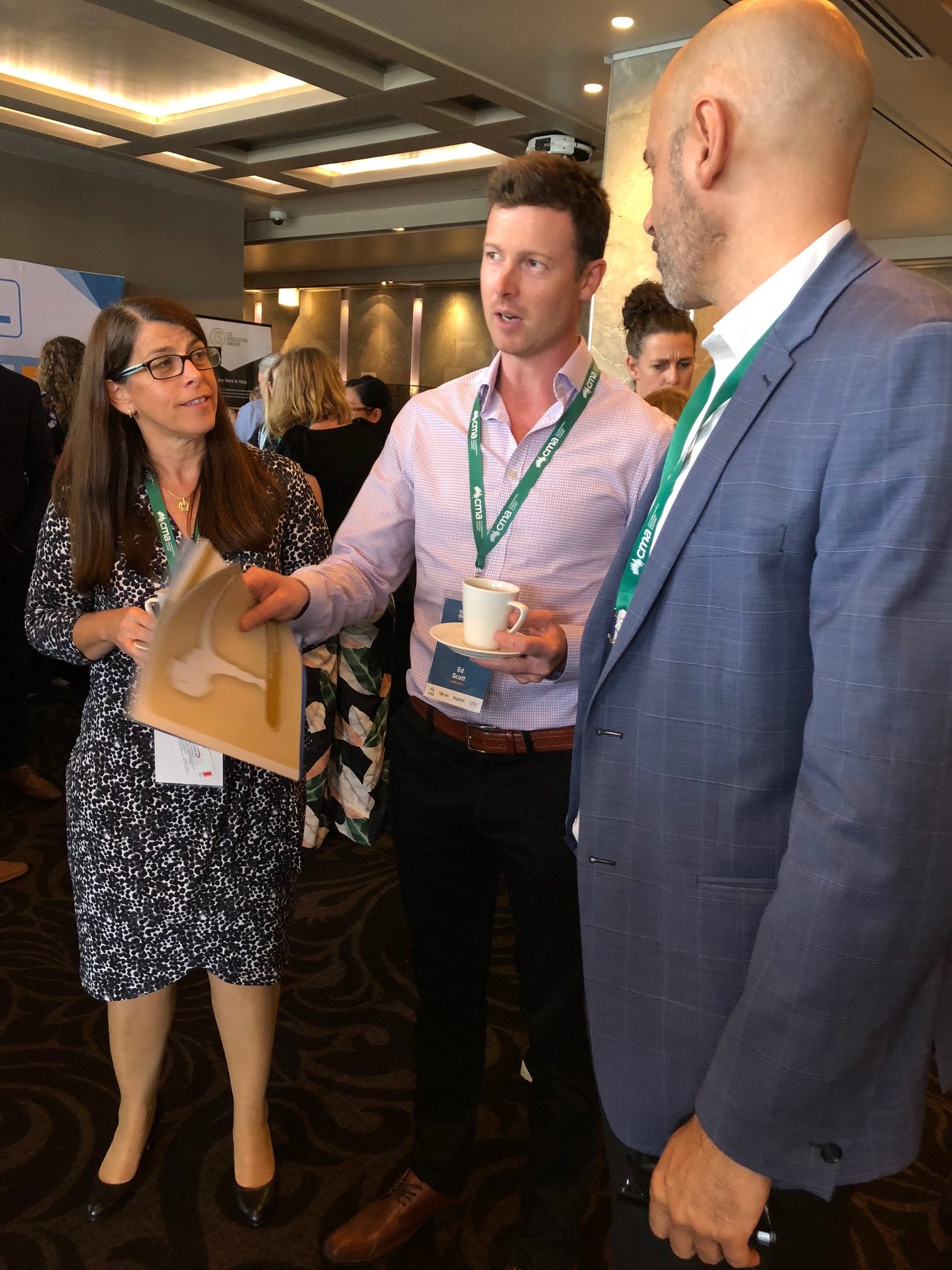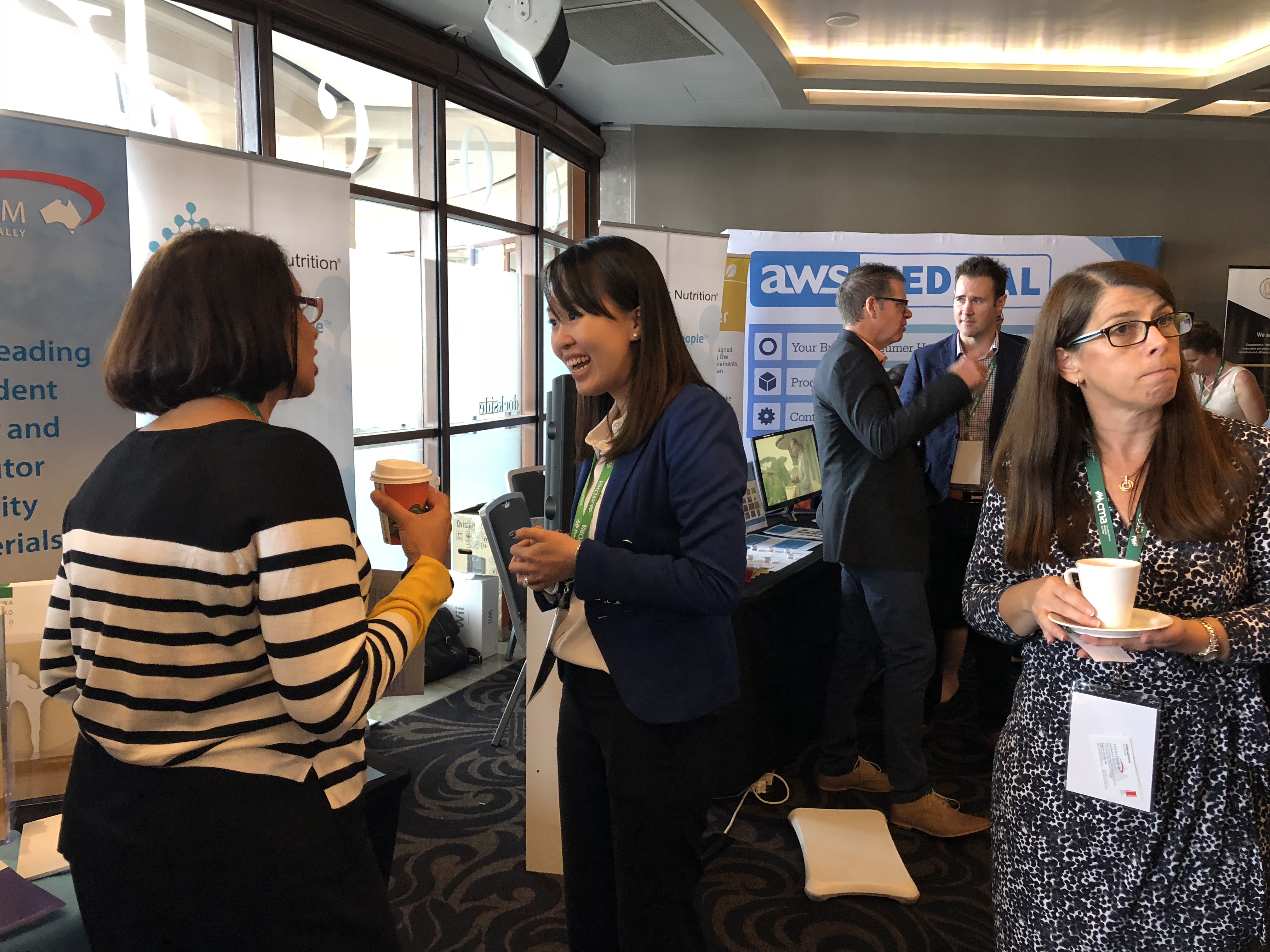 Setria is riding a new wave of interest in Australia and New Zealand, as a growing number of nutraceutical companies begin to utilise this unique tripeptide in promoting detoxification.  Such is the interest, Kyowa, who manufacturer Setria Glutathione®, sent three executives to the Complementary Medicines Australia (CMA) 2018 Innovation Seminar and Supplier Expo, to address a keen audience.
Setria is made up of three amino acids: glutamate, cysteine, and glycine.  It helps fight off free-radicals and toxins, provides antioxidant protection, promotes detoxification, fortifies the immune system and brightens the skin.  It is manufactured through a patented fermentation process to GMP standards.
TransChem, are the exclusive local distributors of Setria and have been championing the product for the last three years since its initial release here, promoted as the Master Antioxidant.  The CMA Expo presented an opportunity for the two companies to combine for a stand dedicated to showcasing the benefits of the product.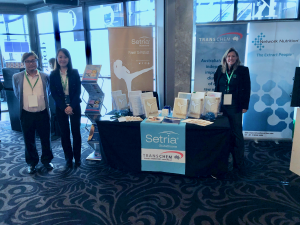 According to TransChem Commercial Manager Lewis Tessarolo "we fielded a number of questions about Setria.  It was wonderful to have  Kyowa's Director of Global Brand Marketing Karen Todd, Deputy Sales Manager Cicilia Amex and Senior Director Raymond Goh from Singapore on hand."
Karen Todd, who is based in New York, presented at what CMA called its 'Innovation Day'.  As a Registered Dietician and Certified Strength and Conditioning Specialist and Health & Fitness Specialist with more than 25 years experience, she was able to relate the value of the ingredient on both a technical and practical level.  
Setria is supported by a milestone trial which demonstrated an increase in glutathione levels in the blood through the use of oral supplements.
Lewis says, "The reason it is becoming more and more popular is the strong science and marketing tools to support Setria is exceptional so as an ingredient it maximises the potential reach".
Setria can be used in capsules, tablets and powders or sachets.