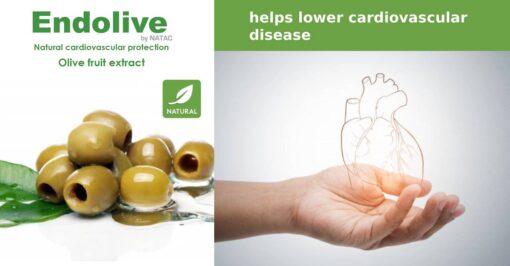 Endolive
Endolive is a clinically proven olive fruit extract that may help lower cardiovascular disease.
This is a patented olive fruit extract. It comes in powder form for the formulation of hard gel caps, soft gel caps and tablets.
Preclinical studies indicate a potential reduction in cardiovascular risk.  Efficacy has been confirmed through a randomised controlled human trial.  For more information about the clinical trials, please contact one of our account managers.
Asdie from being a natural product, the advantages of using Endolive are that it may help:
Lower blood sugar and increase HDL
Control systolic blood pressure
Improve heart health
Endolive may be used in heart health formulations,  Cholesterol support formulas, Blood sugar management formulas and Superfood products.