We understand our clients want raw materials they can rely upon to give them the quality they need to develop their products.
Talk to one of our account managers about our thorough testing and regulatory processes.
Read more about the TransChem difference and how our 5S's approach will add value to your business
Download the brochure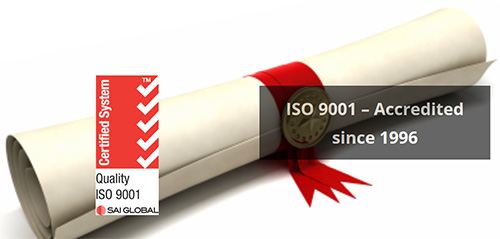 Our qualification process includes reviewing areas such as:
quality management systems
process equipment
materials management
quality control of starting materials
production systems
validation systems
laboratory testing
product release
storage
distribution systems
accreditation by recognised authorities
collection of supporting documentation
Contact us today to experience the TransChem difference, and see how naturally we will fit into your business, becoming the key ingredient in the secure supply of raw ingredients.
Contact us today


The vendor surveys and supporting evidence is reviewed by our in house Technical & Regulatory Manager, who together with the supplier works through each response until all answers have been completed correctly.
The vendor assurance is carried out in compliance with the requirements of our local Australian regulatory bodies, such as the TGA.
Vendor qualifications are reviewed on an ongoing basis to ensure they are kept up-to-date with recent supporting documentation.
Any changes in manufacturing processes or changes in manufacturing sites are captured by our vendor qualification process to ensure these are as up to date as possible.
TransChem clients gain immediate access to the pre-qualification information, including full technical documentation packages and vendor audits, so they need to check compliance with their own quality standards.
TransChem's Vendor Qualification helps our clients bring new products to market in a shorter timeframe.