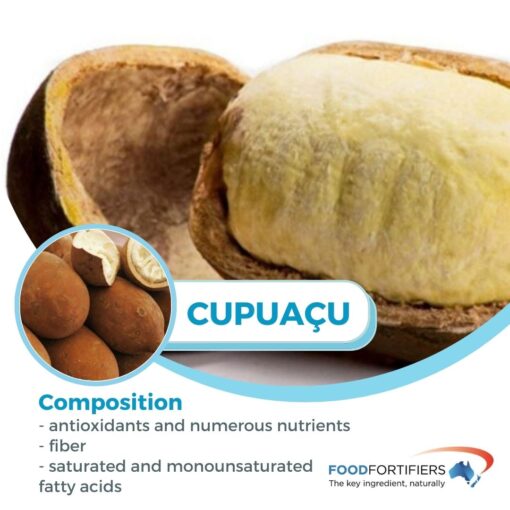 Cupuaçu
Cupuaçu (Theobroma grandiflorum), also known as cupuassu, is a tropical fruit that is related to cacao. Its powder is an alternative to cocoa powder or chocolate, thanks to its naturally high fat content and slight sweetness.
It is an antioxidant-rich food.
Benefits of Cupuaçu:
✅ rich in antioxidants and numerous nutrients that lower risk of inflammation and chronic ailments such as heart disease and diabetes
✅ great source of fibre that supports gut health, aids blood sugar management, and boosts feelings of fullness,
✅ rich in both saturated and monounsaturated fatty acids that help penetrate the hair shaft and restore hydration
It is commonly used in food products, supplements, and cosmetics.