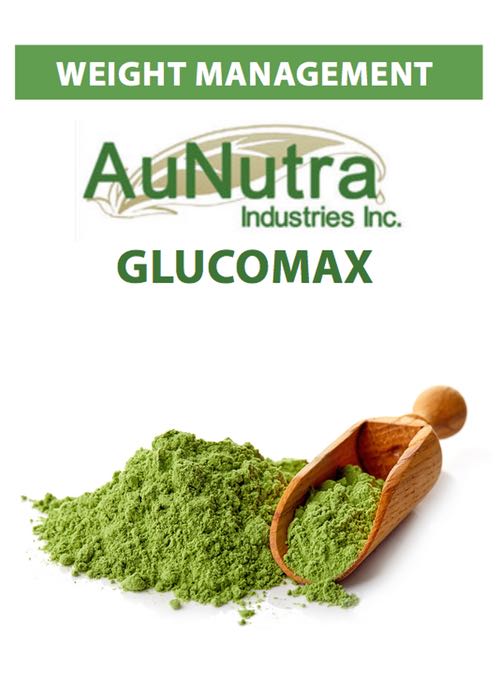 GlucoMax
GlucoMax (a Glucomannan) from AuNutra, is vegetable fibre derived from Amorphophallus konjac, a perennial herbaceous herb. It is a source of soluble dietary fibre which may lower blood cholesterol as well as sugar levels and may assist in weight loss and promote healthy intestinal activity. It can also assist immune function.
Glucomannan is well-researched and globally known to assist in weight management.  It has been clinically shown to beneficially affect total cholesterol, LDL cholesterol and triglyceride levels. Studies have shown Glucomannan to assist in reducing body weight and fasting blood glucose (FBG) levels. It has been widely used traditionally as a food additive in China and Japan for over 1000 years.
It is suitable for use as capsules and powders in dietary supplements, weight management formulations, gut health formulation and blood glucose management formulations.
Categories: Dietary Supplements, NUTRACEUTICAL
Sector 1:NUTRACEUTICALS
Sector 2:Weight management
Supporting Link(s):


https://aunutra.com/glucomax/