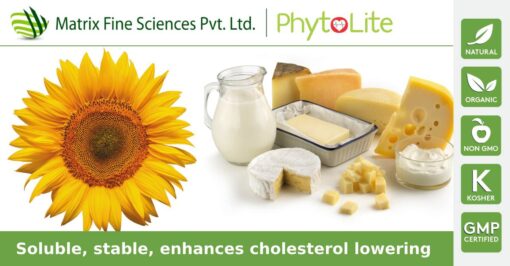 PhytoLite
PhytoLite is an esterified form of Phytosterols which are completely soluble in oils and fats and stable at elevated temperature conditions.  Produced by Matrix Fine Sciences they are a source of antioxidants with multiple applications.
The advantages of using PhytoLite include its ability to enrich dairy food products and enhance the cholesterol-lowering ability of traditional foods.  It can be used in margarine, cheese butter, yoghurt, condensed milk, cream.
PhyoLite is certified as natural, organic, non-GMO, GMP and kosher.
Categories: dairy, dairy substitutes, Food & Beverage
Sector 1:Food & Beverage
Supporting Link(s):


https://matrixfinesciences.com/human-nutrition.php