Cosmetics & Personal Care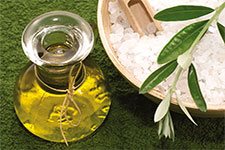 Included in this category is any substance to use on face, hair or fragrance of the body, such as lotion, make-up, soap, shampoo, perfume, etc.
Depending on the use or purpose of the product, the ingredients and the effects, how the product is applied and how the product is presented, a product could be categorised as cosmetic or therapeutic goods. Some personal care products like skin moisturiser, perfumes, lipstick, nail polish, makeup, shampoo, toothpaste etc., are cosmetics. But sunscreen, lip balms, mouthwash with therapeutic claims, antiperspirants, anti-dandruff are categorised as therapeutic goods.
Cosmetic and therapeutics goods are different in terms and regulation. The Australian Government through National Industrial Chemicals Notification and Assessment Scheme (NICNAS) defines a cosmetic as "a substance that is designed to be used on any external part of the human body or inside the mouth – to change its odours, change its appearance, cleanse it, keep it in good condition, perfume it or protect it." While therapeutic goods are defined as "products that prevent, diagnose or treat disease, or that affect the structure of functions of the human body."
Despite having a difference in terms, cosmetic and personal care products basically are a mixture of chemical compounds, either inorganic or organic. Inorganic compounds are chemical compounds that do not contain a carbon (C) atom, whilst organic ones do. Typical inorganic compounds in cosmetic or personal care are talc and metal oxides such as zinc oxide and iron oxide. Some organic compounds in cosmetics or personal care, can be naturally derived from modified fats and oils, or synthetically produced like petrochemical derivatives.
Natural ingredients in cosmetics are regarded by Australian law as industrial chemicals. Whilst chemicals for human therapeutic use, as in some personal care products are regulated by the Therapeutic Goods Administration (TGA).
Trans Chem has an extensive network of overseas suppliers, some exclusively, and attend all International Trade shows constantly sourcing new and innovative products and suppliers, so if you can't find the raw material you need in our Product Library, contact us and we WILL source that product for you.
Aside from APIs, Trans Chem actively sources Amino Acids & Vitamins, Chelates & Minerals, Cosmetics & Personal care ingredients, Excipients, Food & Beverage ingredients, Stockfeed & Animal Nutrition, Nutraceutical powders & fluids, Veterinary Pharmaceuticals & Animal Health, Herbal Extracts and other key ingredients.