Introducing 'Food Fortifiers' – a new brand, with a dedicated team for the Food & Beverage market. 
This is an initiative of TransChem, who has been a leading importer of ingredients for the nutraceutical and pharmaceutical sector for decades.  It follows strong feedback and demand to add to our service with a focus on the specific demands of Food & Beverage manufacturers in Australia and New Zealand.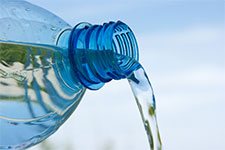 According to the Food & Agriculture Organisation (FAO), the function of food is to help you:
1.stay alive, active, move and work;
2.build new cells and tissues for growth;
3.stay healthy and heal;
4.prevent and fight infections.
Nutrients in F&B are classified as carbohydrates, proteins, fats, fibres, water, minerals and vitamins. The first five are needed in large amounts and are categorised as macronutrients. The last two are micronutrients, as they are needed in small amounts. All these nutrients should exist in daily consumption to stay healthy.
Organic food is grown and produced without the use of synthetic chemicals, such as pesticides, fertiliser, growth aider, additive or genetically modified organisms (GMO) or exposure to irradiation. The term 'natural' according to FDA (Food Drug Association) means that 'nothing artificial or synthetic' is added to or included in a food that it is 'not normally expected to be in'. Included in this category are any food additives, whatever the source.
Today Food & Beverage manufacturers can reduce production costs and increase profit by using natural/organic ingredients as raw materials substitutions.
Trans Chem has an extensive network of overseas suppliers, some exclusively, and attend all International Trade shows constantly sourcing new and innovative products and suppliers, so if you can't find the raw material you need in our Product Library, contact us and we WILL source that product for you.
Keep an eye on our dedicated new product releases for food & beverage manufacturers and other news items here.
Aside from APIs, Trans Chem actively sources Amino Acids & Vitamins, Chelates & Minerals, Cosmetics & Personal care ingredients, Excipients, Food & Beverage ingredients, Stockfeed & Animal Nutrition, Nutraceutical powders & fluids, Veterinary Pharmaceuticals & Animal Health, Herbal Extracts and other key ingredients.