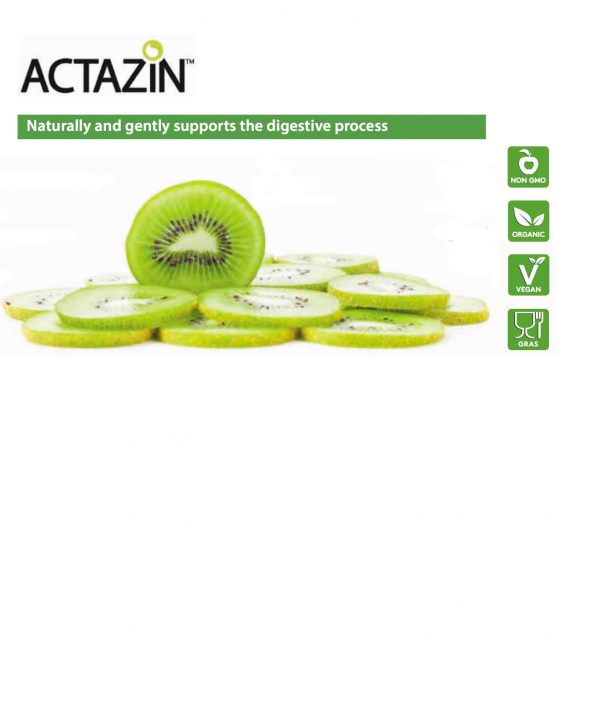 Actazin™
Only available to Australian customers.
Actazin™ is a powder derived from the New Zealand green kiwifruit containing a combination of nutrients.
It's advantages include:
a natural source of prebiotics, fibre, enzymes and polyphenols
proven to be effective in supporting bowel regularity
assists protein digestion
a gentle alternative to laxatives
safe and effective for long-term consumption
Non-GMO
Organic
Vegan
GRAS
Actazin™ is manufactured using a proprietary methodology to retain the maximum bioactive and nutritional content.
Ask us about information regarding their randomised double-blind crossover study (Ansell, et al, 2015).