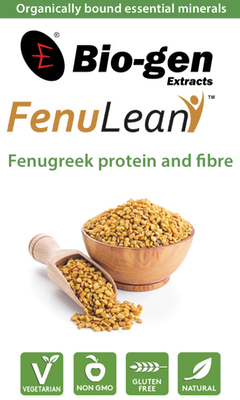 FenuLean
FenuLean is a clinically trialled debitterised and defatted fenugreek protein and fibre powder.
The benefits of FenuLean include:
high protein powder with a full amino acid profile
high fibre content with a balance of soluble and insoluble fibre.
neutral taste
manages blood sugar
supports overall gut health
supports weight management
FenuLean is versatile and can be used in many applications including as a powder, flakes and in sachets.  It is vegetarian, non-GMO, gluten-free and natural.
Clinical support comes from an 18 subject crossover study where FenuLean proved to maintain the safety level of individuals for more than three hours.